Artiste manager and showbiz critic, Emmanuel Barnes, popularly known as Mr Logic, has chastised Strongman after the rapper claimed the critic uses too much marijuana.
Strongman had alleged that Mr Logic uses the substance excessively after the artiste manager said his rap on JMJ's 'Riddim of the gods' was weak.
DOWNLOAD MP3: Strongman – Bossu Ft. Medikal (Prod. By Tubhanimuzik)
"Coming from a man who has not given me a pen before but said I'm ungrateful. Someone who said I'm disrespectful for saying the truth about the Hammer issue, I'm not shocked. Bro, I'm bigger than hate. Do something better #TooMuchWeed (sic)," Strongman wrote on Twitter.
According to Mr Logic, Strongman's comment about his submission on Hitz FM is unintelligent.
"As an educated guy, if you tell me that anybody who smokes weed says stupid stuff or is foolish then you have me to feel you are not using your IQ. Too much weed. That hashtag you did, I wasn't offended but I felt it was a bit unintelligent to say that…" he said.
The two have been at loggerheads ever since Mr. Logic was reported to have described the rapper as an ingrate and labeled his rap on 'Riddim of the gods' as weak.
The host of DaybreakHitz on Hitz, Andy Dosty, however, allowed Strongman and Mr Logic to express their sentiments and later got them to make peace.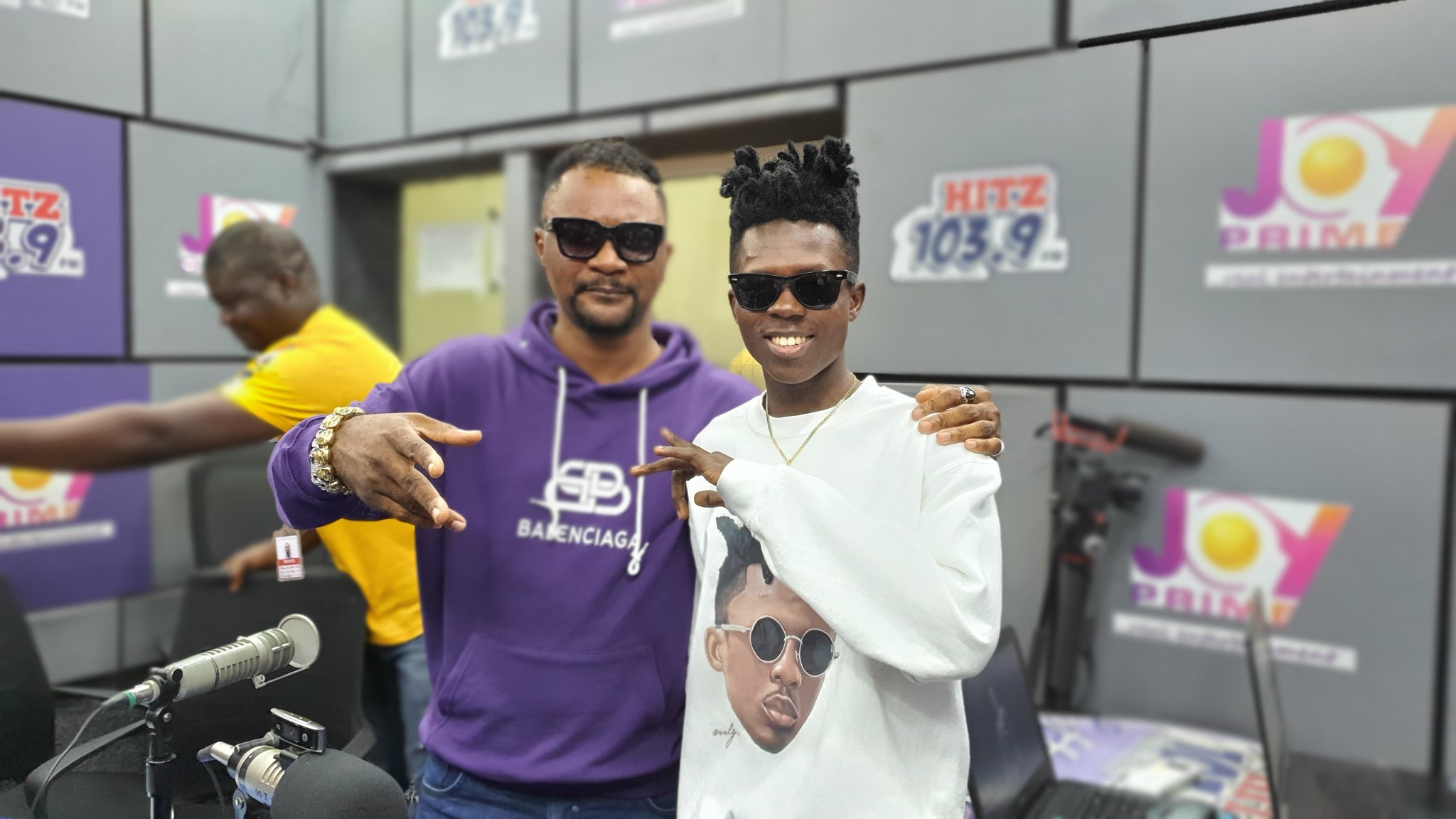 Strongman and Mr Logic after they made peace